As more people turn towards energy efficiency, the topic of tankless water heaters becomes even more popular.
What makes these units so different from traditional hot water heaters?
How are they more efficient?
Are they worth the cost?
These are all vital questions that a homeowner should be asking.
To help better inform you, we've compiled this extensive guide on tankless water heaters in Calgary.
How Tankless Water Heaters Work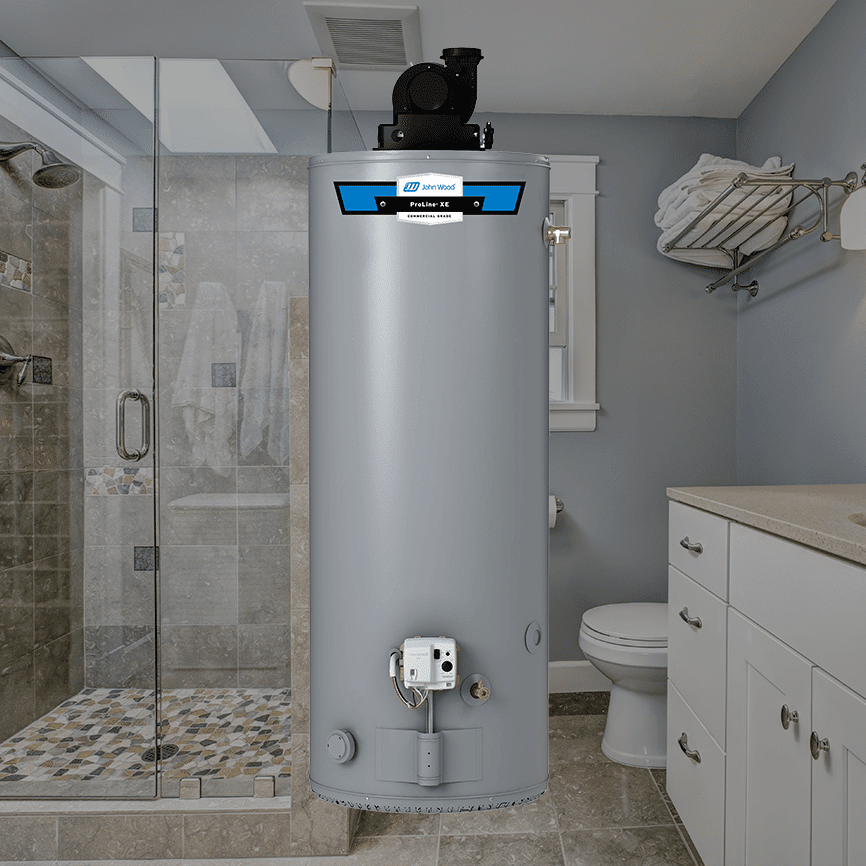 Tankless water heaters produce hot water on demand, giving them their alternative name hot water on demand.
These units work by directly heating the water without the use of an external storage tank.
No storage or a tank means that these heaters have a life span twice as long as traditional systems.
The risk of rust and corrosion is significantly lower.
When we turn on our hot water tap, cold water travels through a pipe into the tankless water heater.
Depending on the type of on-demand system you have (gas or electric), the source element will heat the water, delivering us a constant supply of hot water straight from the faucet.
Tankless water heaters provide endless hot water for as long as it is needed.
Tankless Water Heater Pros and Cons
As with any product on the market, tankless water heater setups have both their advantages and disadvantages.
Here are some common pros and cons of hot water on demand.
Advantages of a Tankless Water Heater
When it comes to the advantages of a tankless water heater, there is a lot to be excited about:
Environmentally Conscious: Tankless water heaters are a great idea for those concerned about long-term energy costs, water conservation, and the carbon footprint they create.

Small Space: They are more compact, making them great for small spaces.

Saving Money: Keep in mind that over the long haul, tankless water heaters will save you money from constantly paying to keep 40 or 50 gallons of water hot at all times.

Save Energy: These water heater setups virtually eliminate standby losses, which is energy that is wasted as your hot water cools in the storage tank.

Long Lifecycle: A tankless water heater's expected lifecycle is 20 years, 5 to 10 years longer than a standard hot water tank.

A gas-powered tankless water heater can be a great replacement for your existing tank water heater.

An electric-powered tankless water heater is less expensive to purchase than gas tankless. Their smaller size and lack of venting needs allow them to be installed where gas tankless units cannot go.
What Is The Downside Of A Tankless Water Heater?
Because of their longevity and durability, tankless water heaters often cost more upfront than traditional tank units.
Depending on the size of your home, multiple hot water on demand units may need to be put in use depending on the flow rate of the unit.
Another thing to note for Calgary residents is additional cost might require to install a water softener along with the water heater. Hard-water minerals can cause the scale to build up inside the unit.
Pete The Plumber Benefits
Pete The Plumber supplies and installs hot water tanks in Calgary.
If you want to know more about these great energy conservation units, give Pete the Plumber a call or visit our showroom.
During your chat or visit, one of our knowledgeable staff members will be able to provide you with more details and walk you through everything.
We can answer your questions and give you the general lowdown on the tankless options.
At the showroom, our team can provide you with a rough estimate, followed by a site visit to firm up your pricing.
Rheem has been a leader in water heating innovation.
They pride themselves to designing for zero waste.
Energy-efficient Rheem products enable utility bill savings of 15% to 40% and it could lower your annual energy costs by up to $330.
Every member of your family can enjoy hot water anywhere in the house at any time. This means that you can load up the laundry, start the dishes while still being able to enjoy a hot bath.
Rheem tankless water heaters only produce hot water when you need it, so you will save energy and money all the time.
Save on Energy with a Tankless Water Heater
Pete the Plumber has been a renowned provider of plumbing and HVAC services in Calgary, Alberta for decades.
We offer the "Super Hero guarantee" program in which we promise 100% satisfaction, round-the-clock emergency service, and a two-year warranty on all water heater parts.
This program also includes a 5-year part and 2-year labour warranty on all Pete The Plumber's supplied tankless heaters.
If you have questions on tankless water heaters, feel free to contact us today by using our online form or by giving us a call at (403) 257-1766.
Make An Informed Decision