Water Softener Calgary
Prevent scale build-up in your family's water supply.
Water in Calgary is considered 'hard' as it contains high concentrations of magnesium and calcium – delivered as it is from the Rockies.
While this is not dangerous to health, it can lead to problems with the plumbing system, affect the performance of appliances, and also make soap less effective.
Scale builds up in the system: deposits of 'lime' that can block the flow of water in pipes (as well as in shower heads and taps) and play havoc with the water heater, washing machine, and dishwasher.
This can even increase your energy bills, as appliances start to work less efficiently due to scale build-up.
But you needn't just accept hard water for your family's water supply.
By treating your water with a few simple measures, you can prevent scale build up, extend the life of appliances, and help to prevent plumbing issues.
Hard water can be 'softened' with the addition of softeners – a wide variety of brands are available through Pete the Plumber.
More extensive water treatment systems can also help to lessen the effects of excess iron or sulphur in the water, which can be problems in some parts of Calgary and the surrounding areas.
Water Softener Installation Calgary
The benefits of softening your water
Softening water should be a no-brainer for most Calgary homes.
By reducing the calcium/magnesium content in your water, you are able to achieve improvements in many areas of household life:
Appliances work more efficiently;

The plumbing system is less likely to cause problems;

Less soap and detergent is required.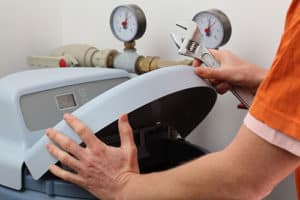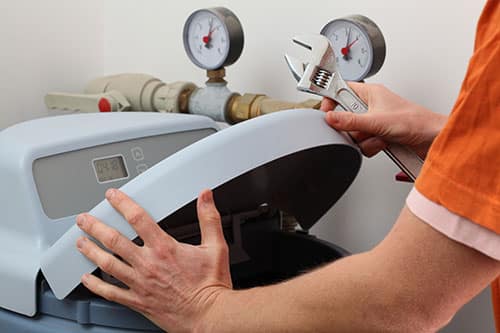 Frequently Asked Questions
We install Waterite water softeners and all our installs come with 5 bags of salt and a expansion tank.
We will supply and install a 30,000 grain softener for $1,380 plus GST if there is an existing softener or loop, $1,550 if we have to pipe in a new loop.