About Pete The Plumber
Plumber Calgary
Calgary plumbers are not exactly in short supply – but not all of them have been in business for almost two decades.
Whether it's an installation or servicing for plumbing or electrical systems, our team of committed professionals at Pete The Plumber are here to ensure that your needs come first.
No third parties, no hassle – your one-stop plumbing superheroes are ready to provide you with the reliable service you need!
Our plumbing services include:
Why Choose Pete the Plumber?
Competitive Pricing: We help you get more value for your money. Better deals on parts and services mean you save whether you're getting routine maintenance or a new system installed. Better service doesn't have to carry a bigger price.
Guaranteed Satisfaction: You depend on your plumbing and electrical amenities, and you deserve to have them working at peak efficiency. Our experts have the experience needed to deliver the best result every time.
2-year warranty: You can work with us without fear – even in the event something goes wrong with a job we've done, you're covered. When you work with Pete the Plumber, we'll make sure you're taken care of.
Emergency Plumbing Services
Plumbing problems are always inconvenient, but sometimes the timing is just terrible. What happens if you have a massive clog over the weekend? Or a burst pipe overnight? In these situations, you need 24/7 service.
Our trained technicians can provide the timely solutions you need without the wait. Unchecked plumbing problems can cause you stress and higher bills – let us help you avoid both.
Calgary Electricians
Pete the Plumber also offers electrical services. These include panel upgrades, basement rough-ins, garage wiring, hot tub installation and maintenance, ceiling/bath fans, and garburator wiring.
Don't let plumbing or electrical problems cause you to fret – let Pete the Plumber save you from these frustrating problems today.
Services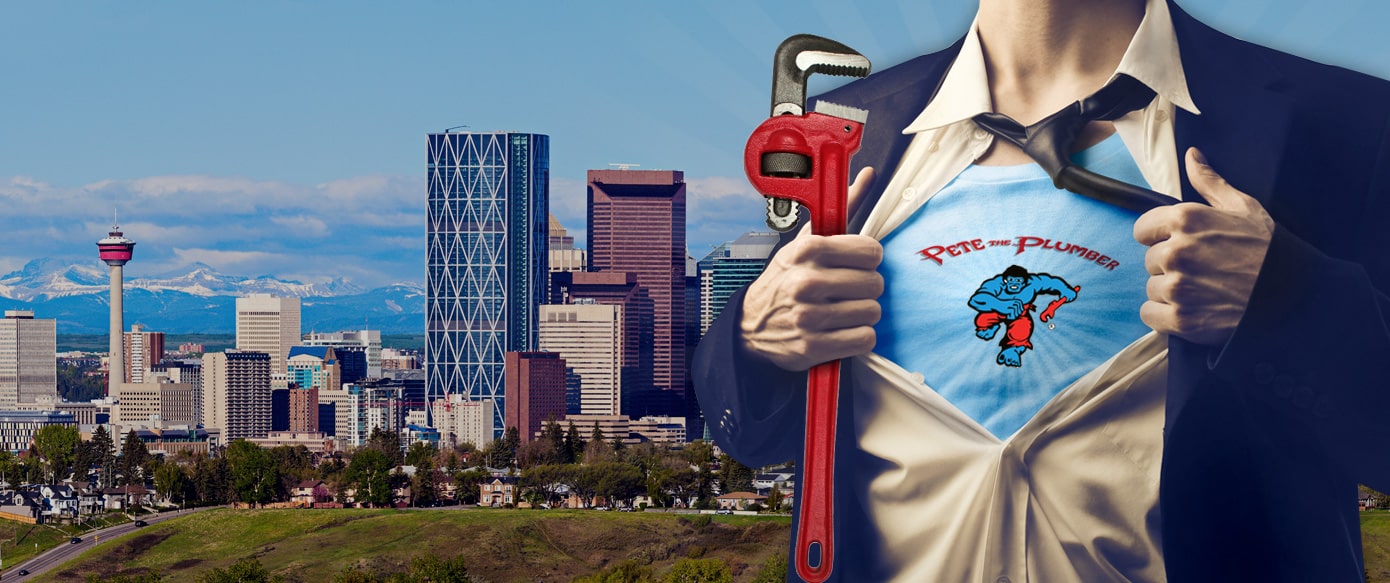 Frequently Asked Questions
Commercials
We've made our name from plumbing … but we like to have a bit of fun too, as you can see from our commercials.
When it comes to plumbing or electrical installation, service and repair, nobody beats us…nobody!