With our bitterly cold Alberta winters, nobody needs reminding about keeping the house warm.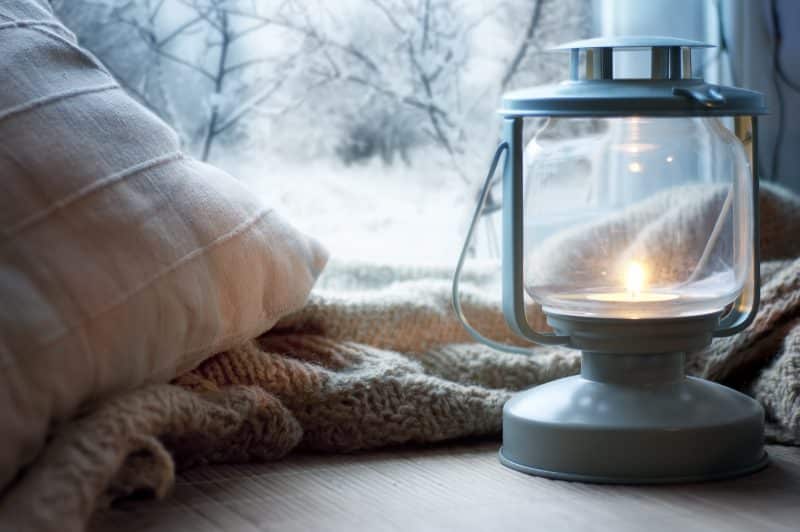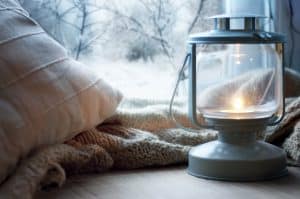 According to ENMAX, when the temperature dips by 10 degrees, we use eight percent more electricity and 40 percent more natural gas.
With energy costs rising quicker than most people's salaries, it can be a challenge to stay warm and keep the bills manageable.
Winter heating tips make sense for homeowners, business owners and those in rental accommodation. Saving energy is better for the environment too.
Most homes could be doing more to keep the bills down. So, let's take a look at some of the best ways to save energy while keeping your home cozy and warm this winter…
Inspect Your Furnace and Vents
Few things in the home can waste energy like a malfunctioning furnace or blocked/leaking ventilation ducts.
The vents are responsible for distributing hot air throughout your home. They must be correctly sealed and insulated if you want to maintain efficiency and conserve energy.
It can be difficult to inspect ducts that are buried in the walls and false ceilings but you should be able to check the exposed ones in the attic or crawl spaces to see if there is warm air escaping. If so, they need to be sealed. Tightly sealed and insulated ducts can reduce your annual energy bills by hundreds of dollars.
Likewise, make sure that the space around air vents is clear or the warm air will not circulate properly (if necessary, move furniture and other objects).
A professional inspection of your furnace and vents can help you identify other issues. If your furnace is relatively new, was installed correctly by a licensed professional, and is regularly serviced, you may already be operating at maximum efficiency.
However, if an older model is having problems, this winter may be the time to consider a furnace replacement rather than having to repair it every year.
Up to half of your household energy is likely to go into heating it during winter and cooling it during summer. So, to become more energy-efficient, start with the furnace or HVAC system.
Some of the energy-saving changes you can make require little more than common sense. Remember, however, that there is no substitute for a regular maintenance check from seasoned professionals like our team at Pete the Plumber.
Install a Smart Thermostat
A smart thermostat allows you to reduce the temperature in your home at pre-set times. For example, most people do not need to heat the home when they are away, at work or asleep.
A smart thermostat is wi-fi connected and programmable. You can either adjust the heating times remotely or set it to switch on at pre-set times without having to remember. These thermostats have been estimated to save up to 10 or 12 percent in heating costs.
Blocked air filters make your heating system less efficient and reduce the air quality in your home.
If dirt and debris are blocking filters, they need to be cleaned or replaced during a system inspection or professional maintenance visit.
Direct Heat to High-Traffic Rooms
Close the doors and vents in unused rooms in the home (like the garage, crawlspace, attic and storage sheds) and direct heat to the most-used rooms.
This may sound obvious but it's surprising how many homes are heating redundant areas. There is no point to heat all rooms equally if some are not used.
10 Extra Tips to Keep Your Home Warm
Your HVAC system is the obvious place to start when it comes to energy efficiency—but there are other ways to keep your house warm and save on energy bills.
Following are 10 of the best suggestions. Many of these you can do yourself if you have the time, a few tools, and a little DIY experience:
On the next windy day, light a stick of incense, a small candle or tea light and place it on windowsills, door jams, vents etc. Check the flame. If it flickers or the smoke blows away, you have drafts.
Drafty windows that let cold air in and warm air escape are energy guzzlers. You can prevent heat flow from living spaces to attics, garages, basements, and the outdoors by sealing window frames with silicone caulking or foam sealant. This can save up to 30 percent on your heating bill.
Old windows are less likely to insulate your home from the cold. This winter may be the time to invest in new windows for greater energy efficiency in the years ahead. Storm windows, windows with Low-E coating or even triple-glazed windows with a high-efficiency rating will reduce heat loss and keep the home's heat in.
A cheaper solution to new windows is simply to use drapes and blinds to prevent drafts and reduce heat loss through the windows.
Use Natural Solar Heating
Blinds should be drawn up and curtains open in daylight hours for the south- and west-facing windows so that direct sunshine can heat the home naturally.
Use Clear Plastic Sheeting
As an even cheaper alternative to drapes and blinds, fitting clear plastic sheeting to your windows can add insulation, reduce cold drafts, and allow you to turn down the heating.
Doors are another obvious place to watch for icy drafts. Add weatherstripping around the exterior doors to improve their seals and keep the exterior cold at bay. This should include the pet door built into your main door to the yard.
Using a door draft stopper (like a rolled-up towel) can also prevent drafts with minimal effort. For electrical outlets and switches, use draft gaskets.
Does your ceiling fan have a reverse setting for winter? If so, the fan blades help to draw down the heat from the ceiling and prevent it from escaping through the roof or walls.
A humidifier can help you stay comfortable at lower temperatures and may allow you to turn your thermostat down. Houseplants also add natural humidity to the ambient air in your home if you don't want to install a humidifier.
Call a Calgary HVAC professional
Over the course of a year, small energy-saving changes can add up to substantially lower bills and less of a carbon footprint.
The solutions outlined above can save energy at a minimal cost. If your HVAC or furnace system has been in use for 15 years or longer, consider upgrading for improved efficiency and lower bills.
And, remember, for advice with any HVAC system, furnace, or plumbing system issue, call Pete the Plumber.