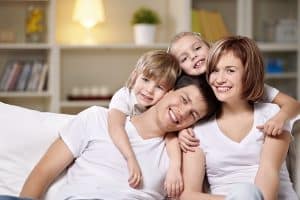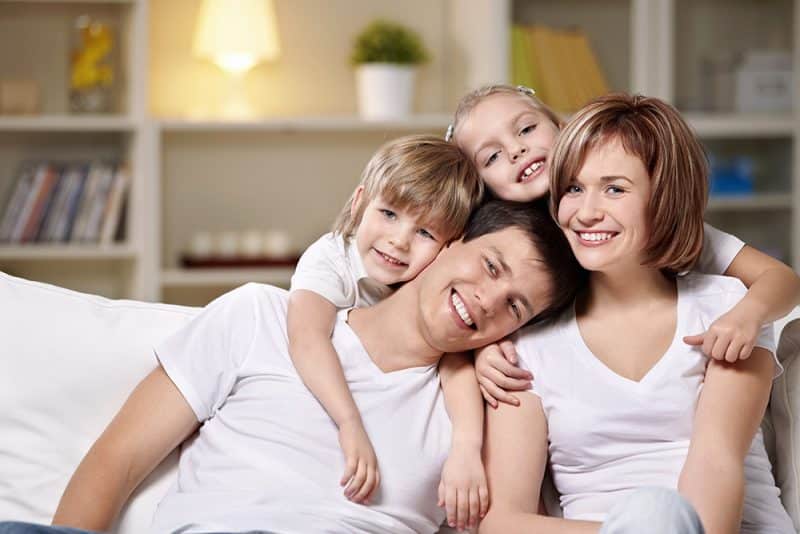 Have you just discovered that your furnace is well past its "use by" date and might not last the months ahead?
Or has it already broken down?
You don't want to face the long winter months without heat, however, a new furnace may require a big upfront investment.
Installing a new furnace is a major expense for most families and it can be a tough bullet to bite when the time comes.
The good news is that some HVAC and plumbing companies in Calgary offer furnace financing programs that make a new furnace purchase far more affordable.
Does Pete The Plumber have payment plans?
Yes – Pete The Plumber provides payment plans through SNAP, a leading Canadian institution.
With our furnace financing program, you can fit a brand new, ultra-reliable, energy-efficient furnace without having to wait to free up sufficient funds in your budget.
Affordable furnace financing for Calgary homeowners
Having access to an affordable and flexible payment plan makes one of the necessities of living in Calgary a little easier to acquire.
A reliable furnace that heats the house through the cold winter months is an irreplaceable part of life here.
So, what do you do when it starts guzzling too much gas, emitting smelly odours, operating too noisily, costing you excessive maintenance fees, or simply breaking down and not heating your house?
These are all signs that it's time for a new furnace.
Unfortunately, many homeowners neglect to think about their furnaces until the heating dies – and they are often beyond repair at that stage.
Without prior planning, financing a new furnace can be a challenge. Many families do not have thousands of dollars lying around available for an unexpected expense like this.
That's why the option of furnace financing is attractive for many and helps ensure your home is toasty warm during the winter months.
Pete The Plumber's furnace financing program
With large household expenses such as a new furnace installation, we have found that customers should arrange direct financing through a company that specializes in homeowners' needs – rather than trying to arrange it through banks and traditional lenders.
Our new furnace financing program is arranged through SNAP Home Finance Corp. In SNAP's own words:
"SNAP is not a one-size-fits-all financing company. We're home improvement financing specialists, committed to helping you help homeowners add value to their homes."
With this program, you can quickly get your new furnace installed and heating your home, without unnecessary and frustrating delays that you may experience with bank financing.
Through SNAP, Pete the Plumber offers flexible payment options that make a new furnace affordable for almost all homeowners:
Competitive – No down payment necessary and up to 100% financing options available with competitive monthly interest rates

Freedom – Pay off the loan at any time without penalty (open loan)

Flexibility – A variety of low monthly payment programs available

Simplicity – Automatic, direct debit deductions from your bank account

Affordability – Up to 15-year payment programs available (5 years, 12 years, and 15-year loans)
Depending on the type of furnace you select and the payment frequency, you can expect to pay between only $37.50 – $110 per month for your new furnace. Senior discounts are offered and the GST is waived.
Instead of paying a large upfront sum for your furnace, you can keep your cash reserves in case a real emergency strikes.
5 simple steps to getting a new furnace installed
Select your furnace – we can assist in choosing one that's right for your home or business
Complete the online application – this is done directly with SNAP
Await approval – you can be approved in minutes rather than days (93 percent approval rate)
Schedule service – Arrange a convenient time for installation with Pete the Plumber here
Installation – your new furnace system will be ready to go as soon as the installation is complete
Basic eligibility criteria
Available to all residents of Canada
The main applicant must be on title to the property where the furnace is going to be installed
While your financing application will be handled by SNAP, the team at Pete the Plumber can help you with choosing the right energy-efficient furnace, selecting a payment plan that works for you, as well as handling the installation and servicing of your furnace system.
Who are our financing plans for?
We offer furnace financing for any homeowner, business owner, or landlord who meets the simple criteria.
These plans not only help homeowners struggling to replace a broken-down furnace. They are designed to help you choose the best furnace or HVAC option for almost any premises.
Without financing, you may be restricted in your options by your budget. By using our new furnace financing program, you can get the high-performance system you really want – rather than having to opt for the one you can afford.
You can even upgrade to one of the most energy-efficient options on the market – which will reduce your monthly energy bills.
How do I finance a new HVAC system?
As well as financing a new furnace, you can arrange the installation of a complete heating, ventilation and air conditioning (HVAC) system through Pete the Plumber with our financing options.
Talk to our team about your requirements.
Head into this winter worry-free
The need to replace a furnace should not keep you up at night.
At Pete the Plumber, we aim to make this major task more manageable and affordable with flexible payment options that mean you and your family can head into the coldest months of the year with confidence.
You don't have to save for months or sacrifice your emergency fund to install a new furnace. With our affordable and flexible options, you can get your furnace installed and ready to go in a matter of days.
Ask Us About Our Payment Plans