If you're like many Calgarians, you may not be well-versed in air conditioning – and you may have many questions about the process.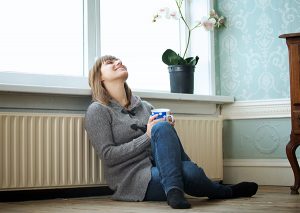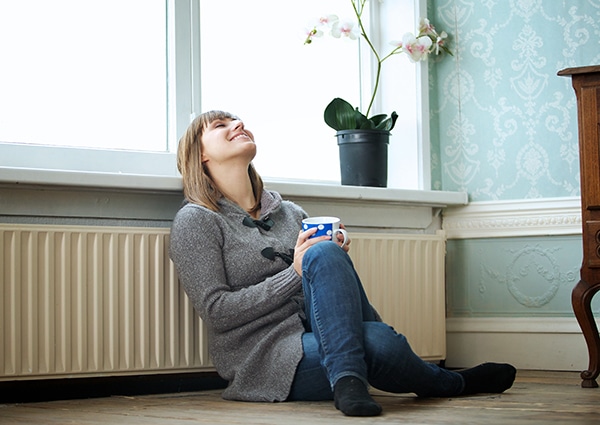 What type of system is best?
Does the system depend on the size of the home?
Is air conditioning environmentally friendly?
Will this increase my utility bills?
It is essential to work with an experienced HVAC provider to get the answers to these questions.
An HVAC professional can assess your household and provide thorough information on the optimal system for your space.
Some of the key factors to choosing the right air-conditioning system that won't break the bank are energy efficiency, installation costs and household size.
Our technicians at Pete The Plumber can help you consider all the different angles to find the right unit for a pleasantly comfortable summer for years to come.
Air Conditioning Options for the Calgary Summer
Ready to cool down?
Before making the decision of what air conditioning system to install, it is important for a homeowner to have a basic understanding of their home.
In order to select the right size and type of air conditioner for your home, it is important to know:
The age of your house
The total volume of your living space,
Which side of the house receives the most sun exposure,
The amount of sun your house receives,
How insulated is your house,
If there is an existing ductwork and ventilation system
If there is any shade from surrounding landscaping.
It is also important for a homeowner to understand which air-conditioning system would be best for their home and their lifestyle.
Here's a basic guide to buying an air conditioner:
SEER: Seasonal Energy Efficiency Ratio, usually ranging from 13-22. A higher rating means better efficiency.
Energy Star Rating: A government-approved label for high-efficiency appliances that are better for the environment.
Nominal Sound Level: The average sound level in decibels. The higher the number, the louder the unit.
BTU: An air conditioner's ability to produce cooled air is measured in BTU (British Thermal Unit) per hour and in tons. An input BTU refers to the fuel used and an output BTU measures the heat (or cooling) created. The larger your home, the higher the BTU you will want.
Consider the following options to help you and your family stay cool this summer:
1. Central Air Installation
Central air-conditioning is one of the most popular cooling systems in Calgary.
This is mainly because it is a quiet and convenient way to cool your home.
One of the most common questions we hear is: "how does central air-conditioning work?"
Central air conditioning works by drawing in room air, filtering it through a chilled evaporator coil and blowing the cooled air back into the home through vents.
Room temperature is controlled by a thermostat, and the air is circulated through the house via a network of ducts.
Installation of a full central air conditioning system requires an assessment by one of our technicians to determine the correct size system for your home.
While central air can be an excellent addition to an active home, installing a new central air-conditioning system requires ductwork.
If your home does not already have it, this can be a major renovation.
Central air also runs on energy.
During the hot summer months, this can affect your power bill without proper considerations for energy efficiency and the size of your house.
2. Energy-Efficient Air Conditioning
In Canada, you have the option to purchase an official energy efficient a/c system that is guaranteed to generate lower energy bills and reduce environmental impact.
These units are stamped with an Energy Star label, which means the mechanics of the unit meet the government's efficiency standards.
An Energy Star certified central air conditioner can use 8% less energy, on average, than a standard model.
Pete the Plumber, regularly installs energy-efficient models, which include the split system or packaged central air conditioning models.
The split system is useful for those that already have ductwork in place, such as in conjunction with a furnace.
A packaged energy efficient model is useful for anyone that does not have ductwork in their home.
With this model, components are all contained within an outdoor cabinet affixed to the roof or alongside the foundation.
No matter the model, homes with energy efficient air conditioning models use eight percent less energy (on average) than standard models – meaning lower energy bills.
3. Service Existing Air Conditioner
If you already have an existing air conditioner to keep your home cool, we highly recommend getting your unit serviced once a year.
A thorough inspection and cleaning can keep your system running smoother, ultimately resulting in lower energy bills.
Regular service can also extend the life of your unit, avoiding costly replacement in the future.
If your unit has not been serviced in ten years or more, we recommend scheduling maintenance right away.
Call Pete the Plumber to Beat the Heat
Pete the Plumber has been a renowned provider of plumbing and HVAC services in Calgary, Alberta for decades.
We offer the "Super Hero guarantee" – as in, we promise 100% satisfaction, round-the-clock emergency service, and a two-year warranty on all air conditioning parts.
If you are ready to stay cool this Summer, give us a call today: 403-257-1766.