Dependable plumbing installation & repair services from Edmonton's plumbing superheroes…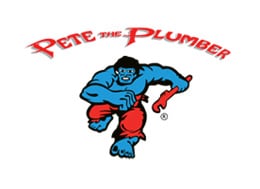 No job is too big or small for the team at Pete the Plumber.
Whether you have an annoying leaky tap, a toilet that won't flush, a major problem with your hot water system, or need to install a bathroom in the basement, we provide high-quality, dependable plumbing services all around Edmonton and the surrounding area.
That's why we're able to call ourselves 'plumbing superheroes'.
We provide complimentary, over the phone estimates to meet your plumbing needs. For larger projects, a Pete The Plumber technician will visit your property and diagnose the problem with you. Then we'll apply our plumbing experience to recommend the most cost-effective and long-term solution; one that avoids future problems.
Whether it involves repairing existing appliances or installing new equipment, your leak, drip, or other problem will be fixed with no fuss.
We specialize in the following installation and repair plumbing services:
Hot water tank installation and repair

Repairing or replacing leaky faucets

Repairing or replacing problem sinks

Repairing faulty toilet systems

Unclogging blocked drains and pipes

Fixing frozen pipes

Installing garburators and dishwashers

Repairing hot water heaters

Repairing and installing hot water tanks

Installing and repairing tankless water systems

Repairing sewage pipes and pumps

Fixing water pressure problems

Maintaining water filtration systems
We'll help you create the problem-free, mess-free, safe home that you and your family want to live in.
Request a Free Estimate Today!
Call us at (780) 652-1422 to discuss your plumbing issue and we will be happy to provide an estimate over the phone or send a plumbing technician to your home to diagnose the issue.